Live streaming has acquired popularity since the covid juncture. Long before that, eCommerce has surpassed our shopping instincts by paving the way to shop around the globe while sitting at home. These days, live commerce is the trendsetter. Live streaming in eCommerce is the strategy adopted by businesses to gain user attraction and boost sales recently.
80% of people admit that live streaming from a brand is more engaging than reading out content in their blog. Real-time video streaming enhances close-view interaction with their brands, and when a video is lively streamed, users would not want to miss it out since they cannot watch it at a later time at instances.
There are many benefits to live commerce. Even though people switched to eCommerce when purchasing items like clothes, the user gets hesitant since they are worried about the fit, fabric, etc. Retailers, influencers try the styling videos and show pictures that ease the doubts of users. Thus, live commerce has an impact on the covid season for those who preferred buying in person.
Live commerce is very affordable which makes it quite accessible. All you need is a device and a live video streaming platform. It is simple to use and you don't need technical knowledge for using these apps. There are live-streamed auctions that whole together put the scope of eCommerce to a different level.
The first place to examine is China to comprehend live commerce, just because it's tossed to soon become a trillion-yuan ($157.50 billion) market. So, let's break through some reports from China. Live commerce was active even before the pandemic, but static in place quickly translated to a COVID-19 boom. More than 10 million live commerce streams were hosted from January to June 2020 according to the government.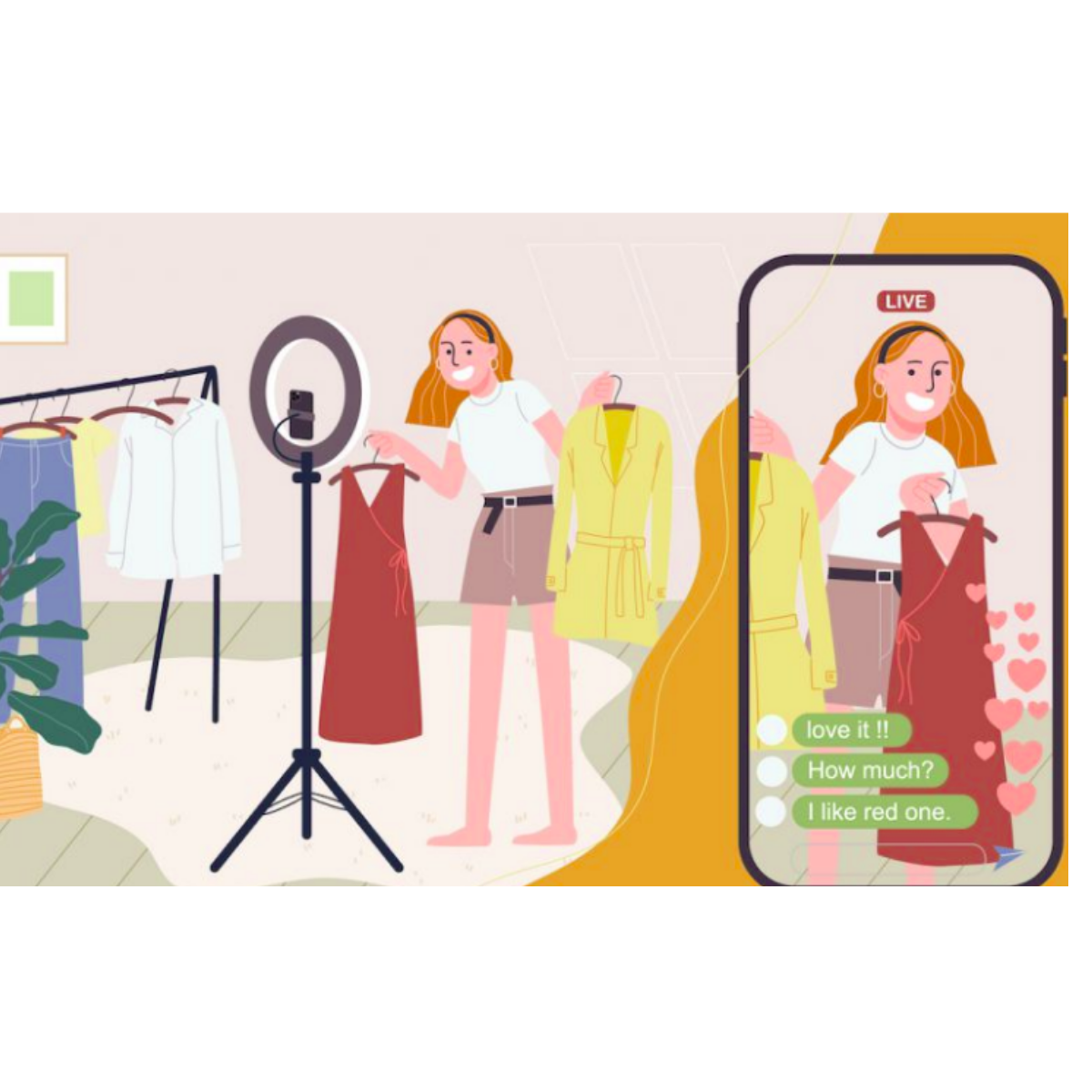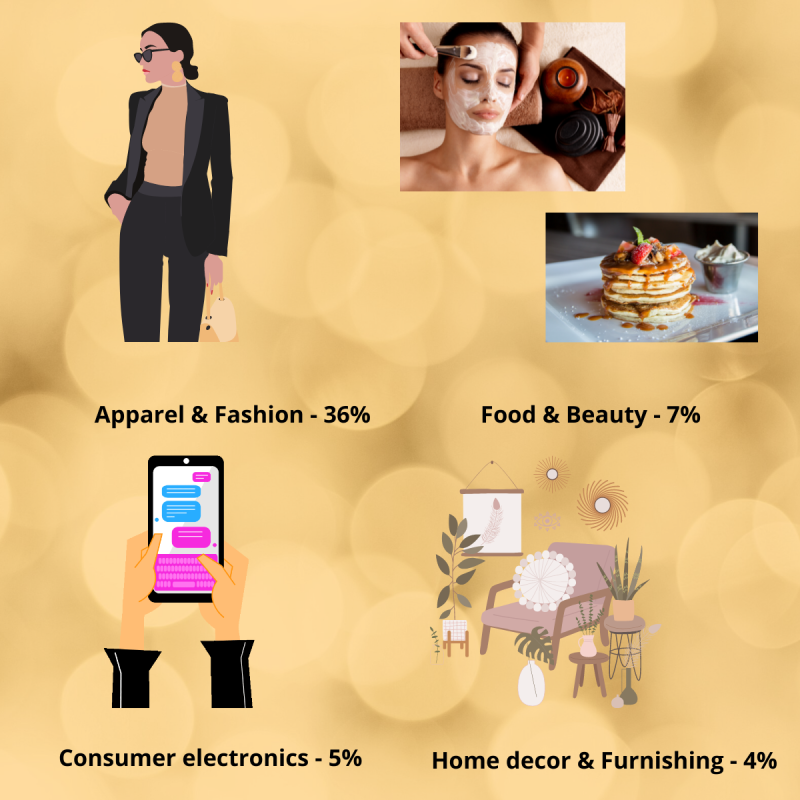 Live commerce has evolved swiftly in China and has developed into an innovative sales channel with an estimated penetration of 10 percent within a short span of five years. China's live-commerce market value expanded between 2017 and 2020 at a compound annual growth rate of more than 280 percent, to achieve an estimated $171 billion in 2020. The covid-19 pandemic has strengthened the market growth, and sales in China are anticipated to reach $423 billion by 2022.
Apparel and fashion are the prominent product categories in live commerce holding 36 percent share. Followed by food and beauty products with approximately 7 percent each and consumer electronics for 5 percent. Home decor and furnishing accounts for nearly 4 percent.
Immersive video technology is being used in eCommerce to deliver a more lifelike shopping experience. Immersive video is connected to Virtual Reality which puts users into the virtual realm. To satisfy the hunger for authenticity to the customers, live commerce is the best choice.
The advantages of live commerce are immense. It helps to reduce distribution overhead costs. There is no more need of transferring the product from brick-and-mortar locations. Rather, they can directly be shipped to customers. Also, improved customer experience with the help of influencers who can explain the pros, cons, and pain points in using the product.
Incorporating entertainment with purchasing experience gives enormous chance for creating worth. It is reported that by 2026, live commerce will yield 10 to 20% of all eCommerce. Live commerce has become a phenomenal factor in major domains of fashion and apparel. Going forward, every industry will try out many experiments to obtain the maximum from the dynamic channel of eCommerce.
Gizmott is the first OTT platform that incorporates our live commerce platform, Flixbuy. It's a turnkey solution to launch live commerce in e-commerce stores with influencer live streams, shoppable videos, and shoppable ads. Flixbuy is integrated with major e-commerce platforms like Shopify, Woocommerce, Squarespace, Magneto, comprising 60% of e-commerce stores.